News, sport and opinion from the Guardian's global edition
Nine convicted variously of sedition, misuse of public funds and disobedience over 2017 independence vote

Deal to support Kurds in exchange for key cities threatens to open new front in civil war

Labour leader also suggests party ready to back election once no-deal danger off table

Adam Schiff, the Democrat chair of the House intelligence committee, warns that whistleblower may not testify because of safety concerns
Pace of progress raises hope that fossil fuel companies could lose their domination

In collaboration with Forensic Architecture, this video looks at the local Mapuche community's claim that the oil and gas industry has irreversibly damaged their ancestral homeland
In an exclusive global series, the Guardian lays bare the tech revolution transforming the welfare system worldwide – while penalising the most vulnerable

A close ally is abandoned, and Isis is regrouping. The speed of the unravelling is breathtaking

Twilight's high school heartthrob has became an indie mainstay but will his newfound niche survive after he takes on the role of Batman?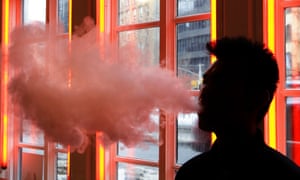 Jamie Doward and Max Sanderson join Anushka Asthana to navigate a way through the haze of the debate around vaping. Is it really safe? Plus: Frances Perraudin on the anniversary of #metoo – what has really changed after two years of the campaign against sexual harassment and sexual assault

There has been a flowering of writing on the knotty problems of power and gender relations – but men must read it too, says Guardian columnist Rhiannon Lucy Cosslett
World Cup qualifier is teams' first competitive men's game in the country and pits Tottenham's Son against 'North's Ronaldo'
Japan awoke on Monday morning to revel in the historic 28-21 victory of its rugby team against Scotland
Nations counts its losses after deadly storm dumped 40% of average annual rainfall in some areas

Wife of US official apologises over fatal crash but mother says 'sorry just doesn't cut it'
Woman, 19, says police pressure led her to retract claim of rape by 12 Israeli tourists in hotel


Citizenship case raises questions over why UK law has not incorporated Good Friday rights

The singer and actor, who was the victim of online bullying, had severe depression, according to police

The pioneering musician was raised among gangsters and has battled with anxiety, as documented in his new memoir. But nothing could prepare him for the grief of losing his daughter this year
Helen and Steve Errington Dormer, 56 and 43, met in 2006 when they were both working in the same prison.

They had been accepted to prestigious postgraduate programs, many in California, but they got no further than the airport
The international railway service celebrates 25 years since the first train travelled underneath the Channel. We want to hear your stories

We're highlighting the best reader photography in print in the letters pages of the Guardian. Share your images with us here

For our second series about modern masculinity, we'd like to hear men's views on fatherhood and getting older

If you work for a fossil fuel firm, we'd like to hear from you. Is there enough recognition within the industry about its impact on climate change?
The Guardian's picture editors select photo highlights from around the world

Japan's Typhoon Hagibis made landfall south of Tokyo on Saturday evening with heavy rain, which flooded the city and surrounding areas. The death toll has reached 36 and many people are still missing.
Windmills may be an iconic part of Australia's rural landscape, but Owen Tydd says they are becoming obsolete

An annual dance in northern Colombia commemorates an ancient legend and contributes to present-day dialogue and peace-building

Howard Grey's extraordinary photographs of the last Windrush arrivals in 1962

Extinction Rebellion demonstrations, protests in Hong Kong, Turkey's military offensive and Simone Biles – the past seven days, as captured by the world's best photojournalists